I made this cute set out of one pink, and one blue wool sweater. I didn't have a pattern, I just winged it.
Here is the microphone, with on and off buttons: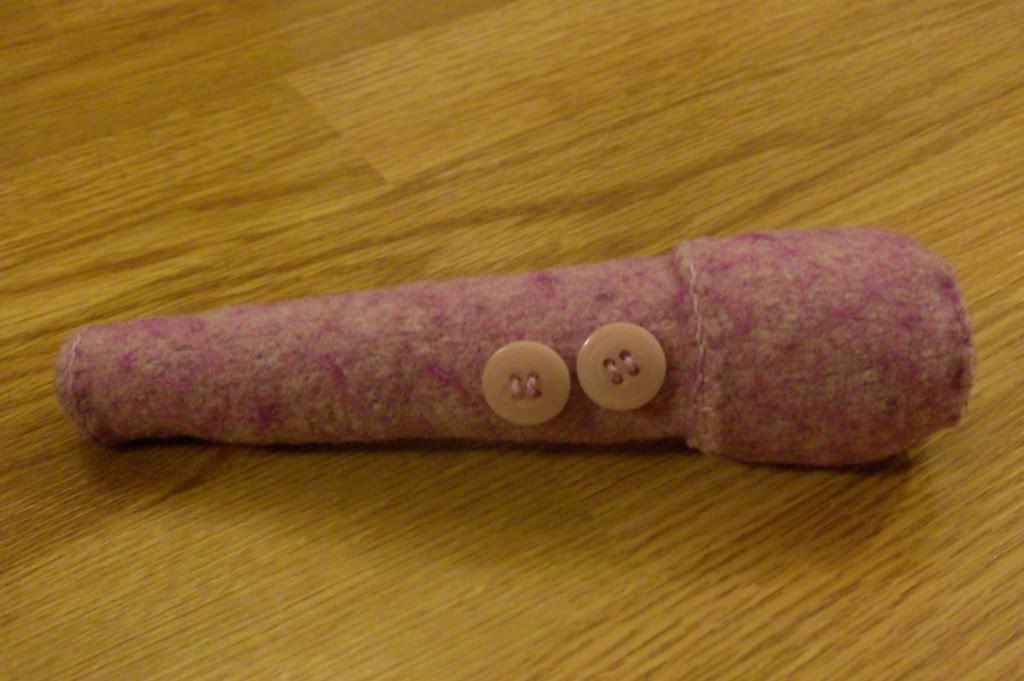 The microphone in action: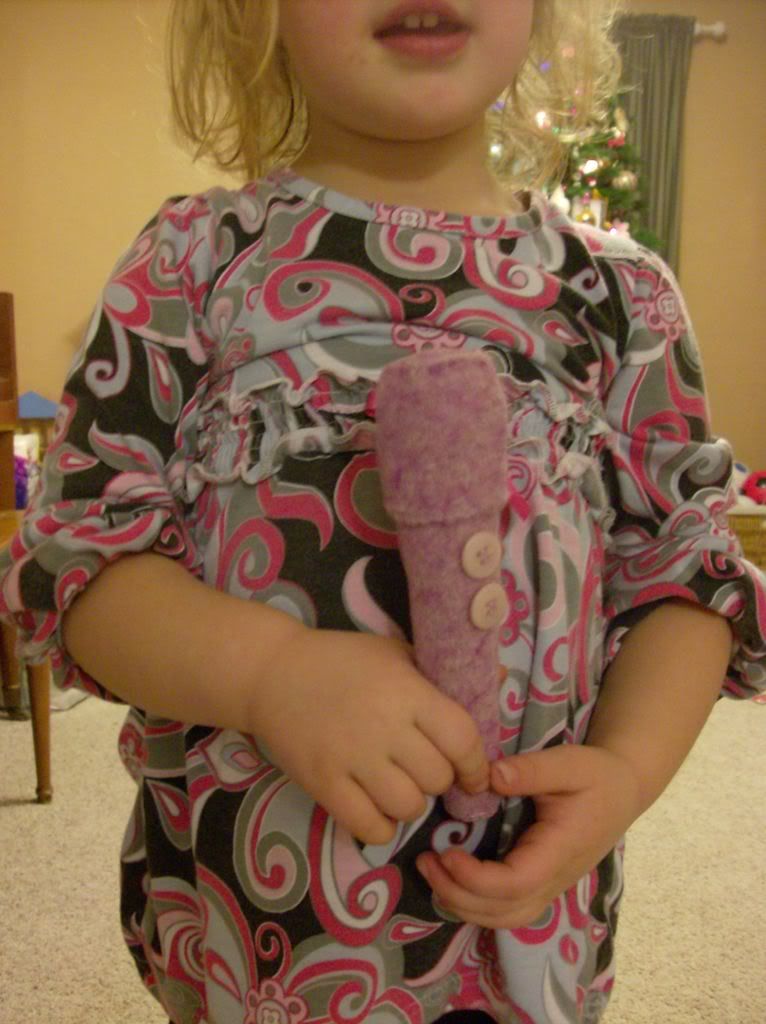 Here is a reversible crown. I used 2 sweaters with waists that had felted to be small enough to fit around my daughter's head. It is also kind of stretchy. I just cut them so their sizes matched, sewed the bottoms together, then cut the tops to match each other!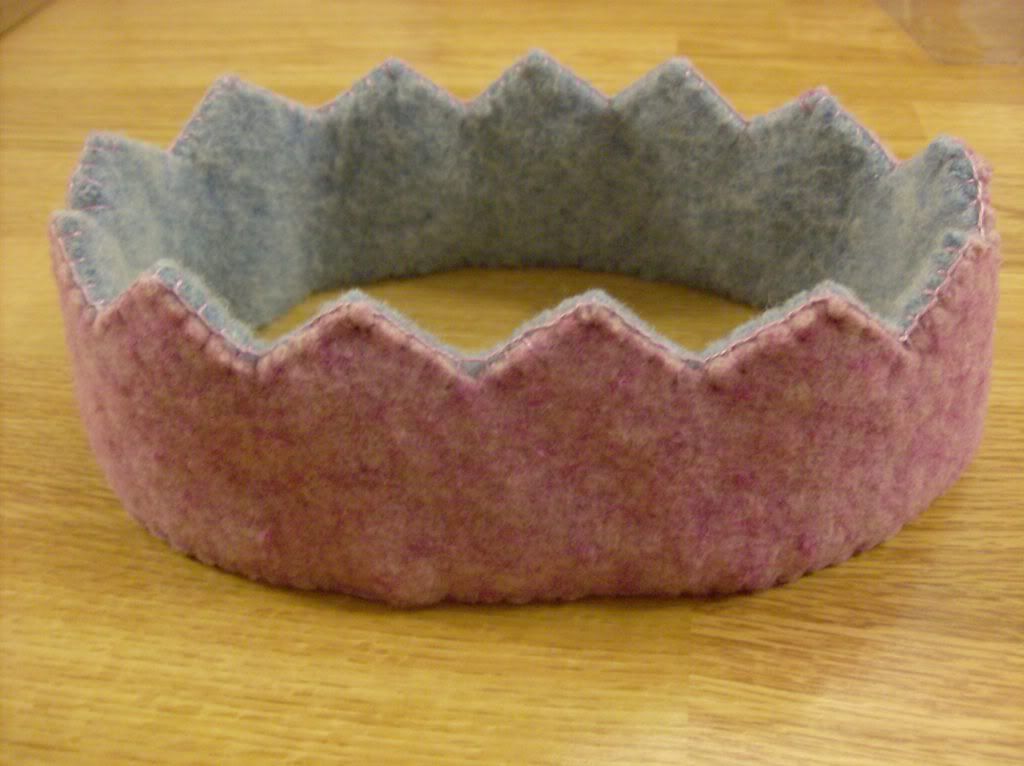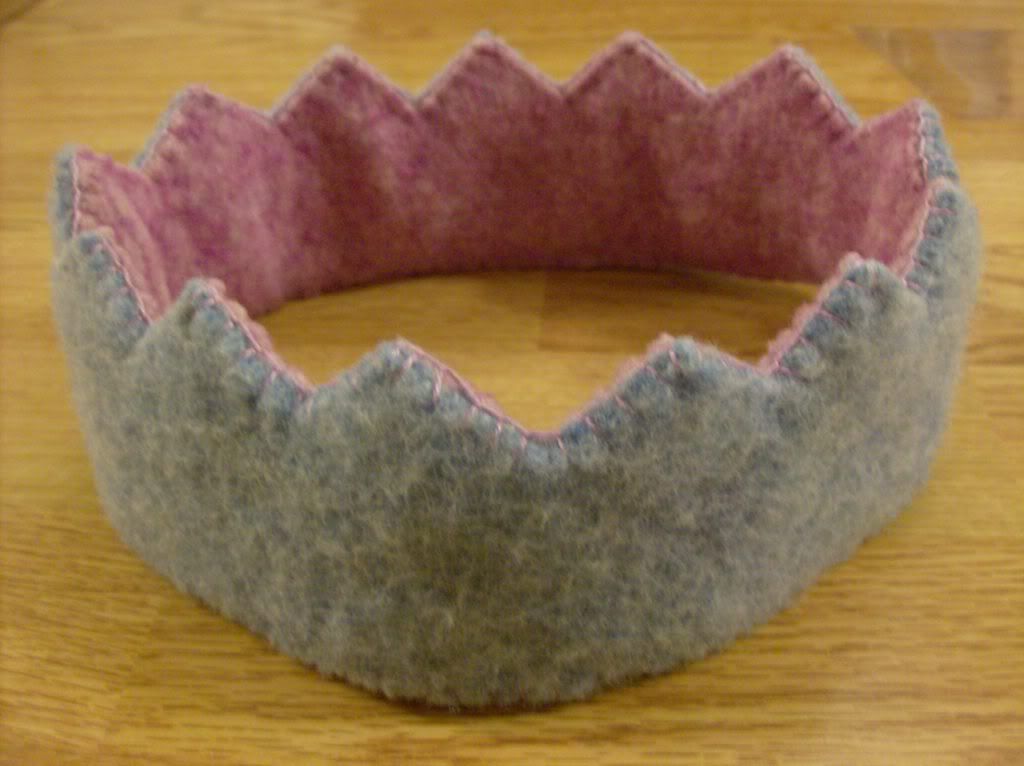 The set: